Welcome to MrCollinson.ca!
It has been a year now, since MrCollinson.ca went online, and I couldn't be happier with its progress. I am averaging over 4000 hits per day, and over the last 12 months, my resources have been viewed in 145 different countries around the world! So, thanks to all of you for spreading the word!
What will you find here? On MrCollinson.ca you will find full science units for grades 1, 2, 3 and 4, including printable lesson plans, worksheets, quizzes, tests and other assessments. On top of that, each activity also has an answer key. The resources will cover the Ontario Science Curriculum for each of these grades. There are also links to some of my grade 7 materials, however I am currently teaching grade 7 and cannot put everything up.
You will see a series of advertisements on each page. These are ads I have put through Google Adsense, and their presence allows me to keep the resources free. Please don't hesitate to have a look through the ads, as they support the fees necessary to run this site.
Well, let's get to it. The link below will take you to the resources, and explain everything in more detail
Please help me out by spreading word of MrCollinson.ca. Also. don't hesitate to submit the site to any teacher resource groups you use. Basically, I would love to get advertising up so that I can continue to run the site.
Lastly, please do not hesitate to contact me if you have any questions.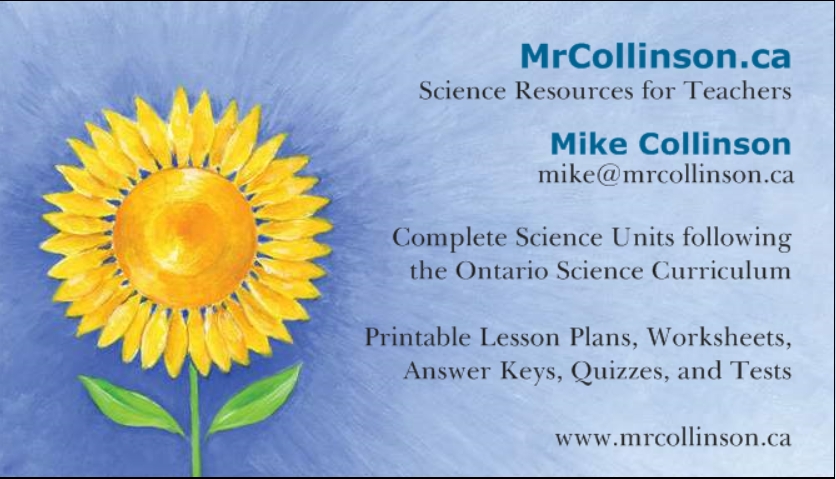 Visitors as of March 2013